The Korea Open with KOLON
content area
After changes over changes, the Korea Open began to stood as an international tournament with pride and tradition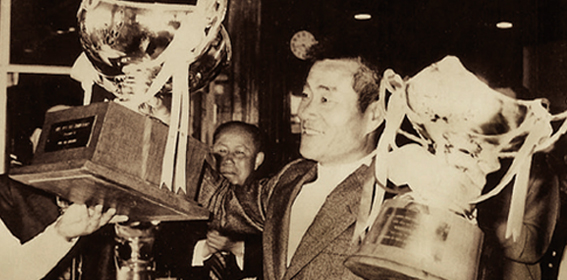 So far, it would be adequate the describe that the periodical from now back to the 1990's was a time for KOLON to greatly improve as a sponsor to support Korea Open, the symbol of 'power'.
Standing proud as the joint host company in 1990's, KOLON trading has put enormous efforts to develop the tournament acquire power that suits the national title.
The strategy KOLON trading company had was to invite outstanding players and elevate the quality of the tournament.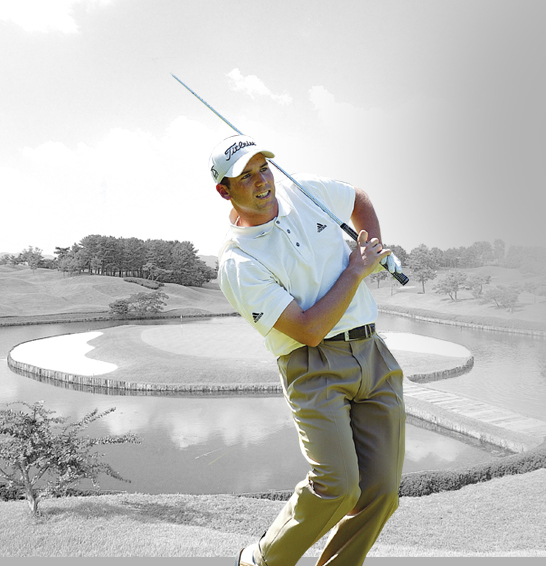 For two consecutive years 1990 and 91 when KOLON began functioning as the joint host company for it's first year, KOLON invited emerging star player Scott Hoke (U.S.A) who recorded four champions in US PGA tour. For the two tournaments held, Scott made champion for two years and stimulated domestic players for enhancing their international competitiveness. Though KOLON had to giveaway the national titles continuously to a foreign player, it was still judged to be worthy in terms of being able to elevate the level of Korean golf in the long prospect.
"The Korea Open sets a new objective together facing the new millennium; endeavor to become a global tournament, not just within the Asian region."
So in the 2000s, a number of world star players were invited. KOLON invites Nick Faldo (U.K) 7 games winner in major tournaments in 2001 and Paul Lorry (Scotland), the champion of 1999 British Open and other major level players. In 2002, KOLON invited Sergio Garcia (Spain), 'the European golf's divinity' who could be ranked with Tiger Woods. At this competition, Garcia recorded lowest hit, 265 (-23) and taught the audience of what a luminous and stylish golf is about.

2003. The 46th KOLON Korea Open championship that shifted the stage to Woojeong hills c.c came out with 'gender competition' as another strategy. John Deli (U.S.A), the monstrous long hitter and Lora Davis (U.K) was what 'gender competition' meant about. After winning the 2003 Korea Open, John Deli could find another opportunity for rise back and did win champion at PGA.
In 2007, world number one Vijay Singh won the 50th anniversary tournament. Ricky Fowler won his first championship in this competition, Based on such confidence, he won the PGA Tour afterwards.
Lori McIlroy of Northern Ireland has played three times in 2009, 2011 and 2013 and has always played the best. Yang won the Korean Open for the first time in 2006 and then was invited to the HSBC Champions in Shanghai, China. In the tournament, Yang won the opportunity to advance to the world stage by winning Tiger Woods and winning the contest.
Since beginning to toddle in 1958, the Korea Open had left many topics and records for 60years. Those records could have been made not only with the traditions and history, but also because KOLON initiated invitation of foreign top class players actively. This brought up the level of Korean Golf and actually depicts how it has been growing.